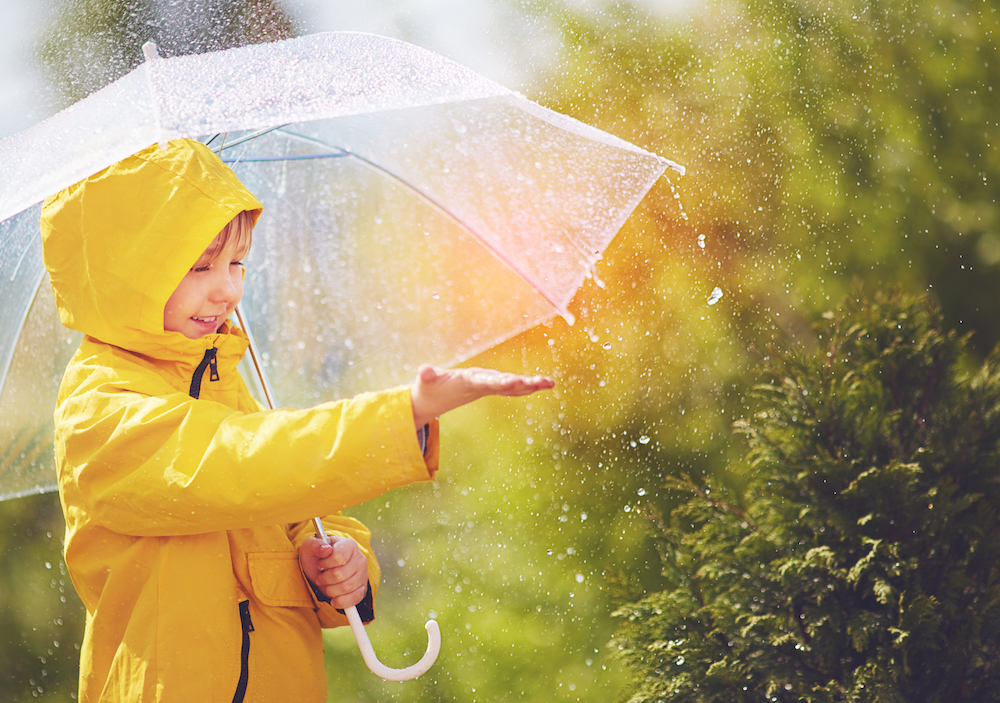 With the spring season comes new life, longer, warmer days, and a whole lot of rain. Your preschool children may be asking how the seasons change and why rainfall is suddenly so frequent. If you're looking for the best way to explain the reason for the season, we're here to help.
The Changing of the Seasons
As springtime approaches, the cold, dry winter air is met with warm, humid temperatures. This causes the air to rise, thus producing thunderstorms. From potential flooding to an increase in mosquitoes, you can expect a handful of changes along with frequent rain, both positive and negative.
Watch out for bugs!
Excessive, heavy rainfall can result in mold and mildew around your home. Certain bugs like ants, rain beetles and mosquitoes are big fans of rainfall, so consider investing in a bottle of bug spray. On the bright side, there will be plenty of puddles for your little ones to stomp around in!
If your family is feeling restless on a rainy day, you can keep your kids preoccupied with a few of these fun activities.
Create an indoor scavenger hunt.
Hide multiple "prizes" throughout your home and give your children a set of challenging clues to help them find each item. 
Play weatherman.
Your preschool children are sure to enjoy dressing up as TV weathermen and -women to announce the weekly forecast to the entire family.
Have a movie marathon.
Pop some popcorn and grab your favorite flick—it's time for a movie marathon. There's nothing like cozying up on the couch to watch a good movie while the rain is falling down outside. 
Don't let gloomy weather get you down this month. The ever-changing forecast throughout spring allows your family to enjoy the great outdoors when skies are clear, and learn all about seasons and precipitation when it's raining cats and dogs. After all, the sun will come out tomorrow.
If you enjoyed this blog and want to read more, click below for our blog from last month!
Helping Preschoolers Understand Valentine's Day

Want to learn more about Kids 'R' Kids Learning Academy of Round Rock located in Round Rock, Texas? Our mission is to provide secure, nurturing, and educational environments for children ages 6 weeks – 12 years. We help children to bloom into responsible, considerate, and contributing members of society. For more information, give us a call or stop by for a tour! We'd love to get to know you and your family.