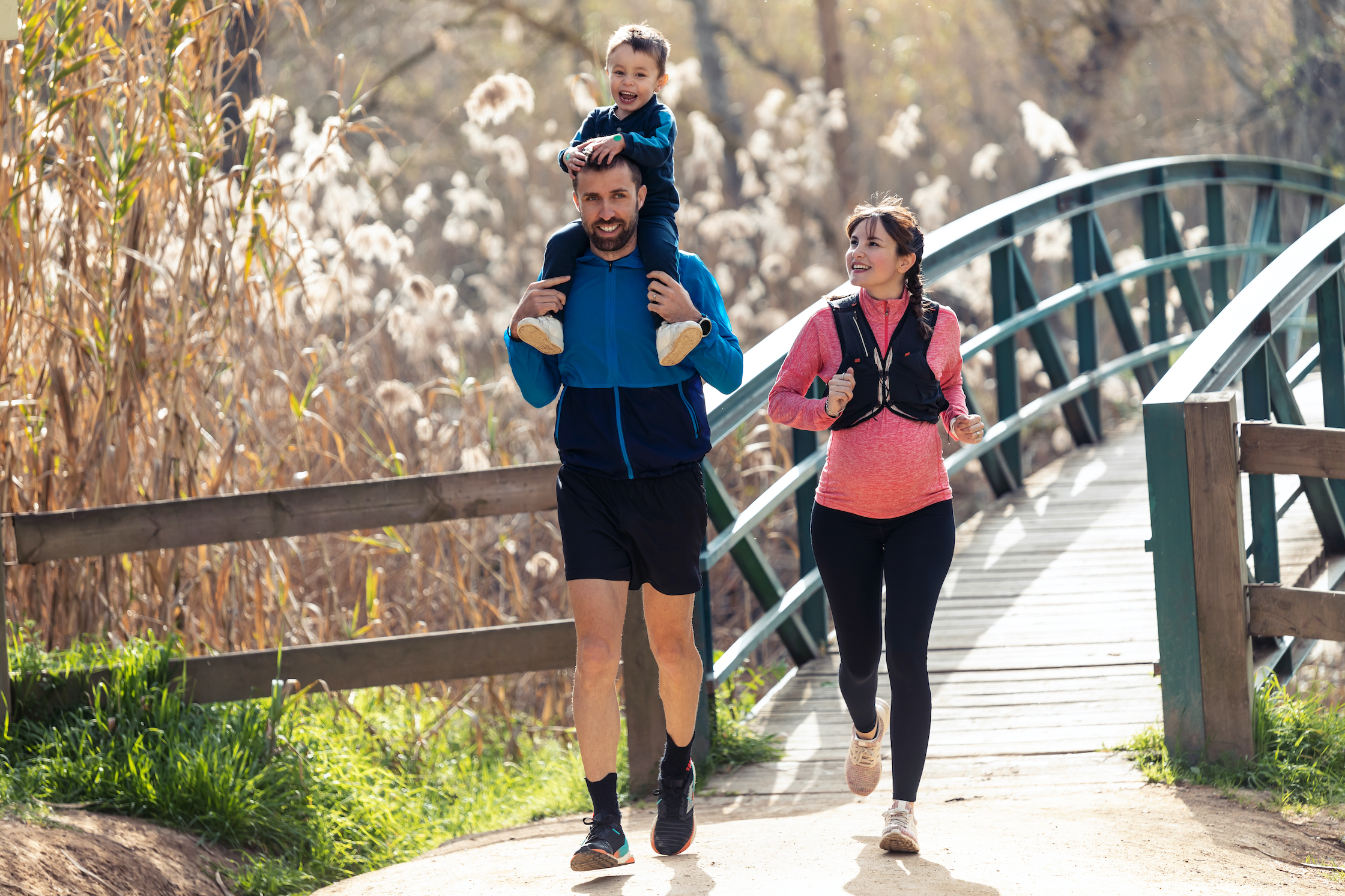 The weather is warming up and we can finally get outside!  Nature walks are a great way to spend time with your preschooler, get some exercise, and learn along the way.  
Scavenger Hunt
This activity requires a tiny bit of preparation, since you will need to create a list for your scavenger hunt.  Keep in mind if you want these items to be things your preschooler can collect and take home or items he or she spots around themselves.  Some examples of items to collect are pinecones, leaves, and acorns.  Items you would spot in the area are fire hydrants, a barking dog, or a bumblebee.  Don't forget to bring a bag along if you plan on collecting items!  Upon returning home, you can create a collage of items you collected on the nature walk or draw a picture of what you saw.    
Cloud Shapes
If your nature walk is spontaneous and you need an activity with zero preparation, look for cloud shapes.  Your child will get to use his or her imagination by deciding what the clouds look like.  You can take turns coming up with stories to go along with the different shapes you see in the sky. 
Stop and Smell the Roses
Spring time means lots of new growth and beautiful flowers, so you are sure to see flowers on your walk.  Encourage your child to keep track of how many different types of flowers they can find and talk about the different colors and shapes of each flower.  Compare smells and decide which flowers are a favorite and which ones are smelly.  Add a bit of science into the activity by discussing what flowers need to grow and how they might have come to grow in that particular spot (i.e. someone planted seeds or are they growing wild).  
Letter Hunt
Practice your literacy skills by taking turns finding items in nature that begin with different letters of the alphabet.  You can call out random letters or run through the alphabet in order.  For example, you could point out a bird for letter B or a car for letter C.  
Take advantage of the warmer weather and go for a fun nature walk with your preschooler!  
If you enjoyed this blog, please take a look at our school's blog page. There you will find blogs on a wide variety of topics that we believe will be beneficial to you and your family.
Want to learn more about Kids 'R' Kids Learning Academy of Suwanee located in Suwanee, Georgia? Our mission is to provide secure, nurturing, and educational environments for children ages 6 weeks – 12 years. We help children to bloom into responsible, considerate, and contributing members of society. For more information, give us a call or stop by for a tour! We'd love to get to know you and your family.